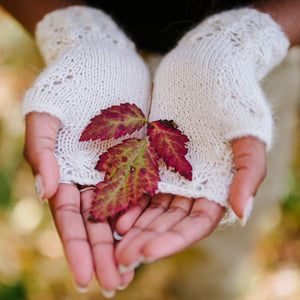 beautifully made
with love
Don't take our word for it
★★★★★

Feb 9, 2021

5 out of 5 stars    

I'm all about whimsy these days, and these gloves sure do bring it! Love them!

★★★★★

Jan 4, 2021

She loved them! Thank you so very much!

★★★★★

Dec 21, 2020

This hat is a gift and I'm sure it will be loved!

★★★★★

December 8, 2020

Lovely, well-made, and very soft. Want to buy another one. Thank you!

★★★★★

December 8, 2020

I love this hat!! It is beautiful in all ways, beautiful colors, beautifully & ethically made, lovely to the touch, skillfully knitted with tiny yarn, lovely patterning! I love that it came with a card showing the name of the makers and that the listing tells a bit about the makers and about the lovely, soft alpaca yarn from which it is made. The hat fits well and feels great on - no itching. I love the ear flaps; they keep my ears nice & warm. It was nicely packaged and arrived very quickly. The seller is thoughtful and gracious.

★★★★★

Nov 15, 2020

Beautiful colours, and one of these pairs was custom made to some colour specifications I asked Paulette to consider. Always a great round experience, and this one was no different. The gloves are lightweight, warm, not cumbersome and are uniquely elegant. Dealing with Paulette as always is a pleasure.